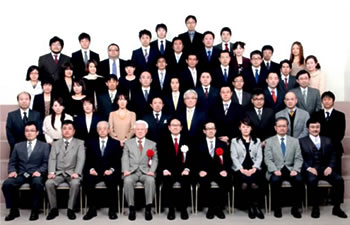 Our psychiatry division has launched since 1977 and carried out clinical practice, research, and education for young clinicians. In clinical practice, our standout features include outpatient clinic for FORGETFULNESS, palliative care based on Cancer Control Act, m-ECT (modified-electroconvulsive therapy). We also intensively act for suicide prevention and outreach for the patients with stress related disease after Great East Japan Earthquake, and foot-and-mouth disease, avian influenza, and eructation of Mt. Shinmoe in Miyazaki prefecture. In addition, we offer suggestions to personnel in the justice field by providing psychiatric evaluation.
Professor and chairperson, Yasushi Ishida, M.D., Ph.D.
Main clinical researches
Self-monitoring and weight control in schizophrenic patients.
Effect of switching to atypical antipsychotic drugs on the cognitive function in schizophrenic patients.
Effect of psychotropic drugs including antidepressant on the pain relief.
Main basic researches
Monoamine neurotransmitter in the parkinsonian rat model. Its behavioral pharmacology and immunocytochemistry.
Apoptosis relating to dementing disorder. Amyloid beta- protein and Alzheimer's disease.
Ameliorating effect of antipsychotic drugs on the cognitive deficit in schizophrenic patients.
Administration
Chairperson's office:
University of Miyazaki
5200 Kiyotakecho Kihara
Miyazaki 889-1692, Japan
Tel: +81-985-85-2969
Email: psychweb@med.miyazaki-u.ac.jp