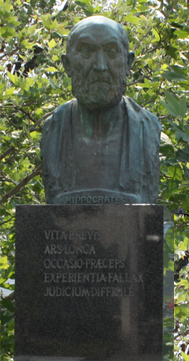 In 1973 the Japanese government adopted a policy of establishing new medical colleges, or medical departments in existing universities, in those prefectures which did not yet have centers of medical education. In accordance with this law, Miyazaki Prefecture set up an office in October 1973 to plan for a medical college to be located in the prefecture. Miyazaki Medical College was officially established on June 7, 1974 with classes held in temporary quarters in Miyazaki city while the present campus in Kiyotake, ten kilometers southwest of downtown Miyazaki, was constructed.
Classes and administrative offices moved to the present campus in April 1975. Two years later the affiliated College Hospital was constructed and officially opened on October 31, 1977. In 1979, new wings providing an additional 280 beds were opened, bringing the total number of beds to 600.
The first class graduated on March 25, 1980. At the same time the Graduate School of Medicine was established, with the first graduate students admitted in April 1980. The Medical College Library was constructed in 1978, the Animal Experiment Center was established in 1980, and the Student Health Center was opened in 1986. The Blood Transfusion Division and the Emergency Division started in 1988 and in 1990 respectively. In 1992, the department of Laboratory Medicine and the Intensive Care Unit were added.
The Central Research Laboratories and the Center for Medical Information Technology were started on May 20, 1994. Thereafter the departments of Emergency Medicine and Critical Care, plus the Perinatal Center were established (1996), followed by the Pathology Division (1998), the department of Endoscopic and Photodynamic Medicine (2000), the School of Nursing (2001), the Rehabilitation Unit (2002), and most recently the Master's Course in Medical Science and the Frontier Science Research Center (2003). Miyazaki Medical College and Miyazaki University merged to form the University of Miyazaki, a brand-new institution with four faculties: Education and Culture, Medicine, Engineering and Agriculture (October 1, 2003). University of Miyazaki gained National University Corporation (April 1, 2004).
Graduates of Miyazaki Medical College and the Graduate School now serve physicians, surgeons, and researchers in hospitals and medical schools throughout Miyazaki Prefecture and Japan, as well as in a number of other countries.