Summary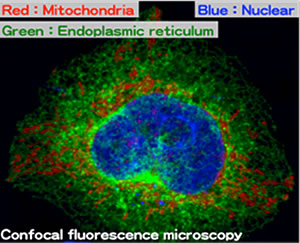 In eukaryotic cells, organelles are constantly exposed to various stresses and often incur dysfunction. When these stress conditions are prolonged, they are implicated in variety of diseases including the neurodegenerative disease, metabolic disease, inflammatory disease, diabetes and cancer through the stress signaling from the organelles. Thus, we are focusing on the mechanisms of intracellular organelle stress signaling and organelle quality control. In recent years, especially ER stress and mitochondrial stress are our main themes in our laboratory. Our final goal is to shed light on the treatment of organelle stress-related disease.
Research Projects
Stress signaling pathways from organelles
Unfolded proteins and disease
Organelle stress and disease
Organelle quality control system
Lab Skills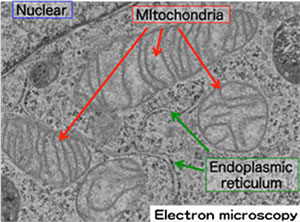 Molecular Biology : PCR, Gene cloning, DNA sequence, Plasmid construction, et ct.
Biochemistry : Immunoprecipitation, Immunoblotting, Recombinant protein, Luciferase assay, et ct.
Cell Biology : Cell culture, Transfection, Immunocytochemistry, et ct.
Collaborations
Lab. of Cell Signaling, Graduate School of pharmaceutical sciences, Univ. of Tokyo
Lab. of Cell Regulation, Graduate School of Biomedical Sciences, Univ. of Nagasaki
Dept. of Stem Cell Biology and Medicine, Graduate School of Medical Sciences, Kyushu Univ.
Whitehead Institute for Biomedical Research and Massachusetts Institute of Technology
Publications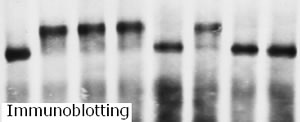 SOD1 as a molecular switch for initiating the homeostatic ER stress response under zinc deficiency. Homma K., et al., Mol. Cell 52:75-86 (2013)
Signaling Pathways from the Endoplasmic Reticulum and their Role in Diseases. Kadowaki H. and Nishitoh H., Genes 4:306-333 (review article) (2013)
CHIP-dependent termination of MEKK2 regulates temporal ERK activation required for proper hyperosmotic response. Maruyama T., et al., EMBO J. 29:2501-2514 (2010)
ALS-linked mutant SOD1 induces ER stress- and ASK1-dependent motor neuron death by targeting Derlin-1. Nishitoh H., et al.,  Genes Dev. 22:1451-1464 (2008)