English
Oral and Maxillofacial Surgery
Information for Exchange Students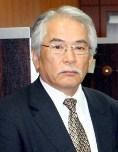 Name of the department: Department of Oral and Maxillofacial Surgery Faculty of Medicine
Head of the department: Professor Sumio Sakoda , DDS, PhD
Tutor(s): Professor Sumio Sakoda , DDS, PhD
Associate Professor Izumi Yoshioka DDS, PhD
Language(s): English/Japanese
Duration: One month
Period of year: all year except from Dec. 25th to Jan. 6th
Acceptable number of students (per period/per year):
1/period, 1/year
Clinical training:
・Details of the clinical training and training contents
  Orthognathic surgery
  Reconstructive surgery
  Maxillofacial trauma,
Oral cancer
Cleft lip and palate
Research Project:
・Name of the project: 
 Sentinel Node Biopsy for Oral Squamous Cell Carcinoma
・Description of the project (including, relation to the main work of the laboratory, procedures and methods used in the project):
  All sentinel nodes were excised selectively, and extensive histopathological work-up was performed. In every sentinel nodes -positive patient, completion radical or functional neck dissection was performed. Overall survival , disease-specific survival , disease-free survival , and regional control rate were calculated.
・Aim of the project:
     The objective of the study was to evaluate the validity of sentinel node biopsy in  oral cancer patients focusing on the accuracy of intraoperative diagnoses of SN status, recurrences in follow-up and impact on patient survival.
Requirements (if special knowledge is needed): No special knowledge is needed, but students who are interested in the research field are highly recommended.
Further information from: