English
Internal medicine 3 (clinical training)
Information for Exchange Students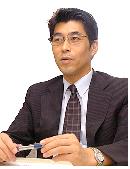 Name of the department: Department of Neurology, Respirology, Endocrinology and Metabolism (Internal Medicine 3), Faculty of Medicine, University of Miyazaki
Head of the department: Professor Masamitu Nakazato, MD, PhD
Tutor(s): Professor Shu-ichi Yamashita, MD, PhD
Assistant Professor Kazutaka Shiomi, MD,PhD
Language(s): English/Japanese
Duration: two weeks
Period of year: from September to November
Acceptable number of students (per period/per year): one at a time, up to two per year
Clinical training:
・Details of the clinical training and training contents
1) Respiratory diseases
2) Clinical Endocrinology and Metabolism
3) Clinical Neurology
The students who attend this course can see the ward patients and patients of outpatient clinic.  They also can attend and see the clinical laboratory examinations such as electromyography and bronchoscopy.   
Requirements (if special knowledge is needed): No special knowledge is needed, but students who are interested in the clinical medicine are highly recommended.
Further information from:
Shu-ichi Yamashita, MD, PhD